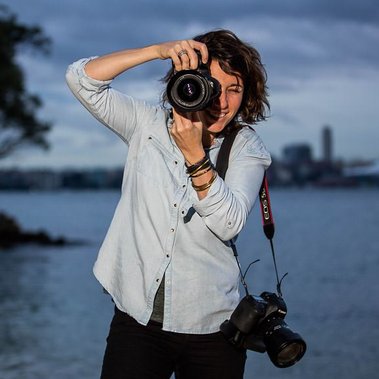 About Judith
Judith is a full time professional photographer based in Sydney's South, she has been a part of the team since 2014. The wonderful Judith is available to photograph events, weddings, commercial & corporate projects.
"I'm originally from the Netherlands and developed an interest in photography from the age of 16. After many hours experimenting in the dark room before digital was popular, I developed a keen eye for photography. I love working with adults and children and always walk away from a photo shoot feeling energised. I take a lot of pride in my work and seek to improve my photography skills by providing a professional service, remain openminded, find creativity from within, and simply enjoy the shoot.
Testimonial about Judith
"We love them. Judith was amazing. On a day when so many things skewed off their path she was our shining light. Fun, patient and gave us exactly what we'd asked for. She'd even looked for photogenic backdrops within the grounds prior to our arrival! The perfect example of professionalism. I can only hope that one of our guests has a picture of Judith as she played a pivotal role in our day. Thank you, and please thank her immensely.
Kelsey & Mohsen."